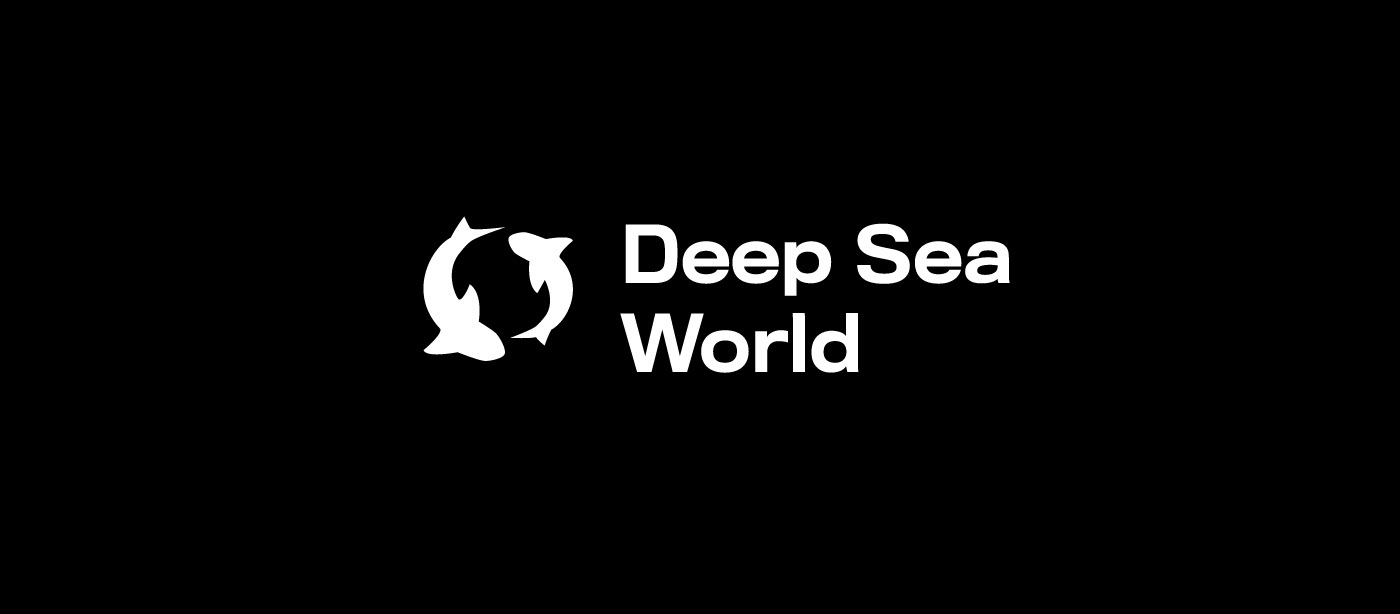 A new visual identity for Scotland's National Aquarium, Deep Sea World.
The current identity is heavily targeted towards children and the aquarium is owned by a large leisure park company who own multiple aquariums, water parks and zoos around Europe. I chose to create an identity reimagining the national aquarium as an educational and conservation focused non-profit. I designed the new identity to
appeal across all generations.
You can find out more about my design process for this project on Medium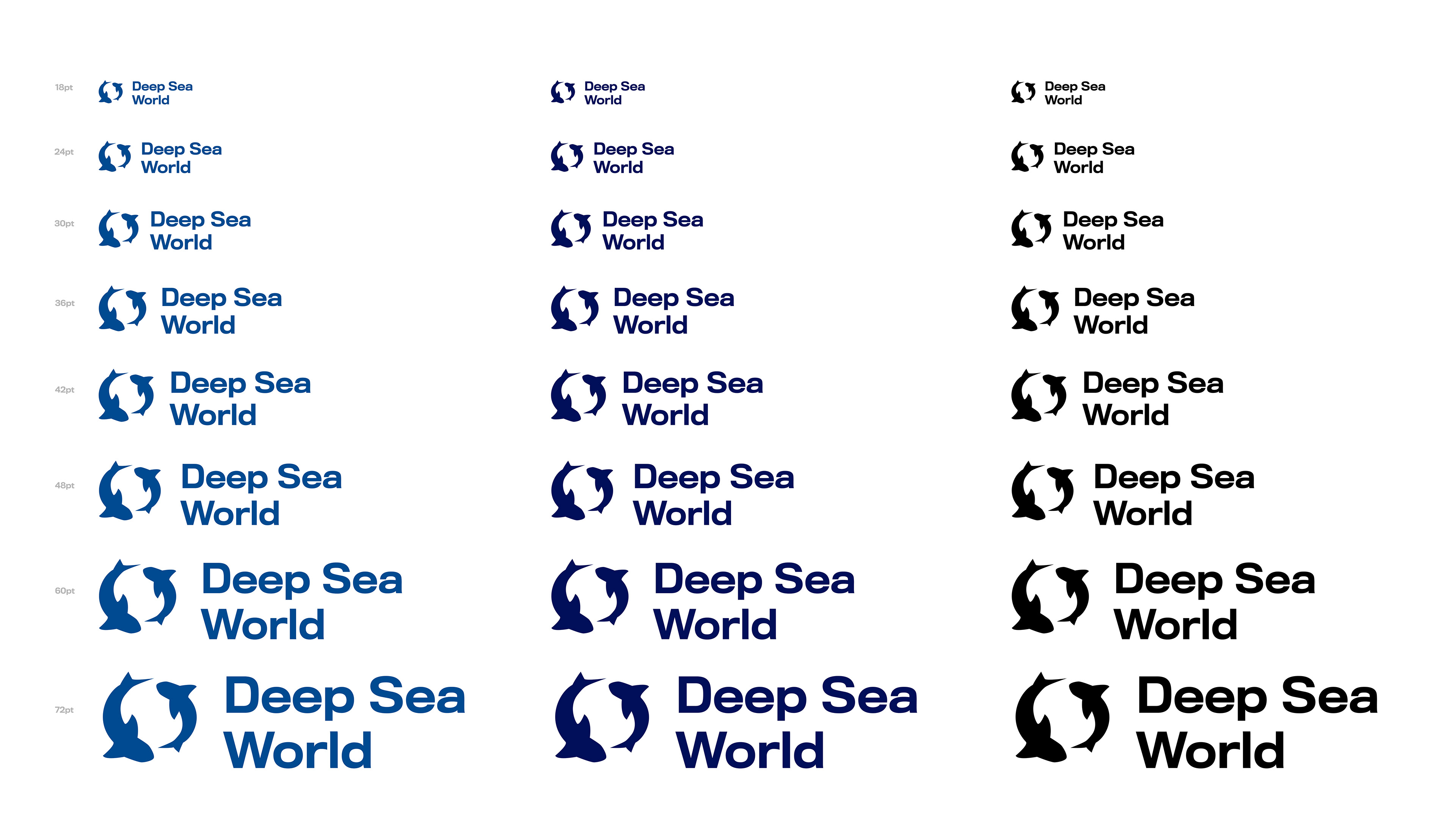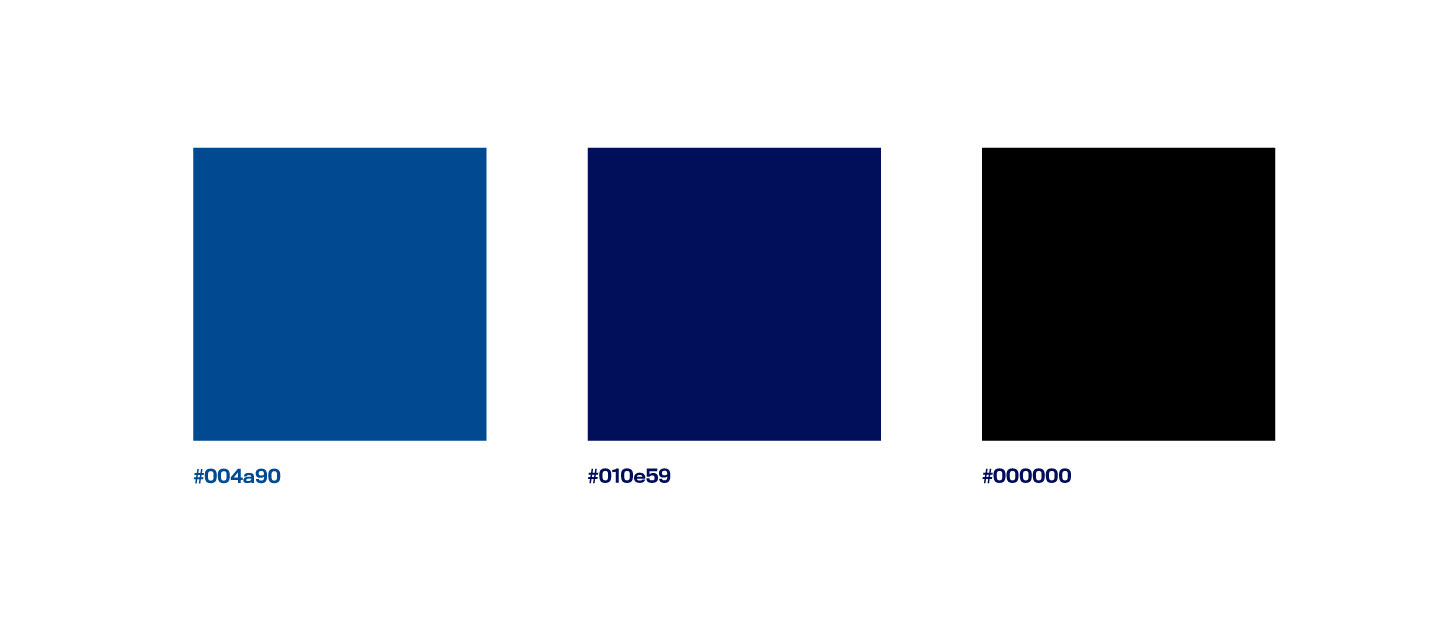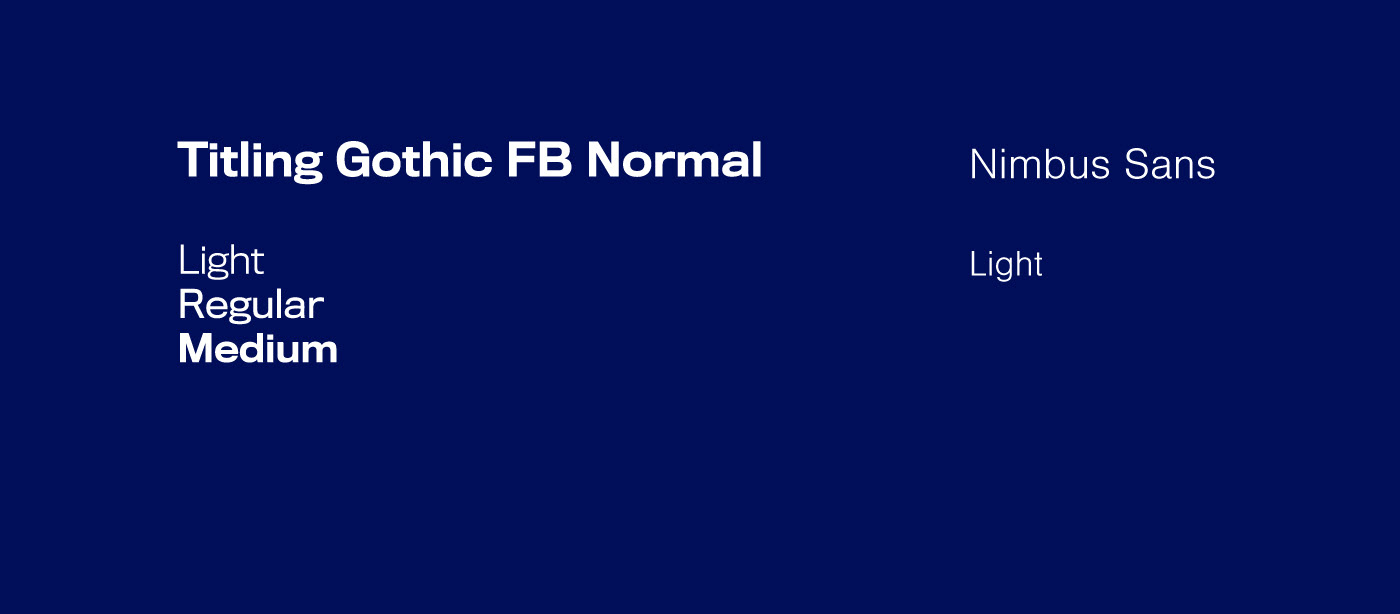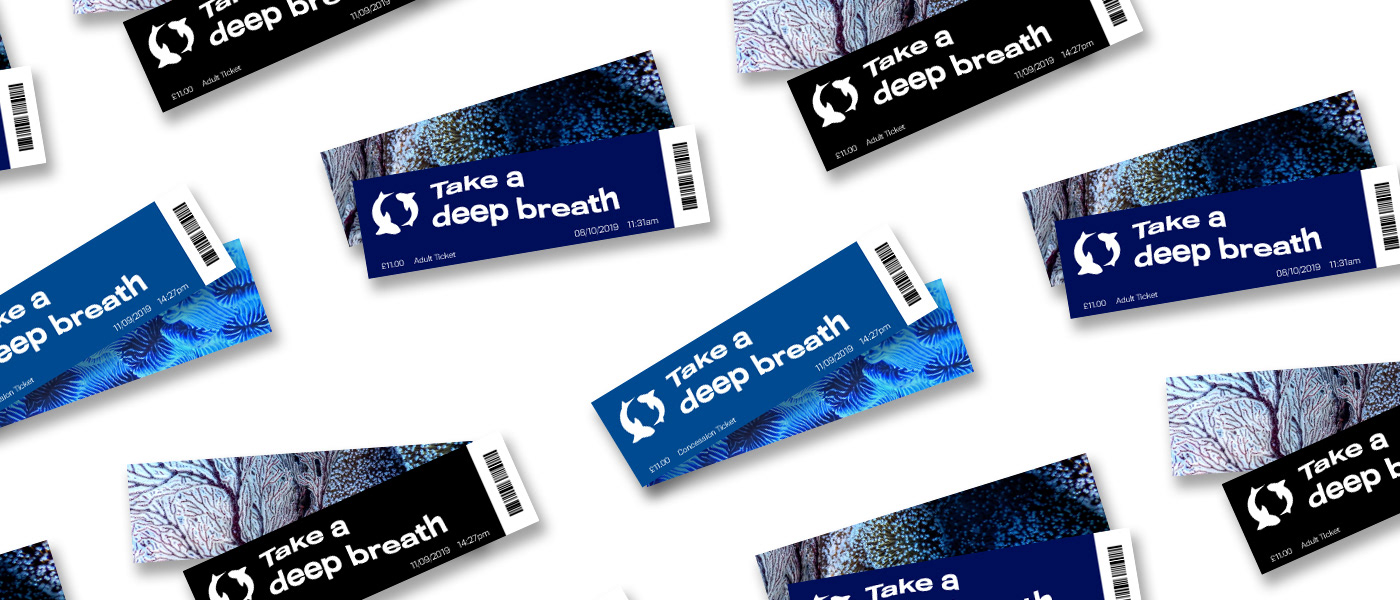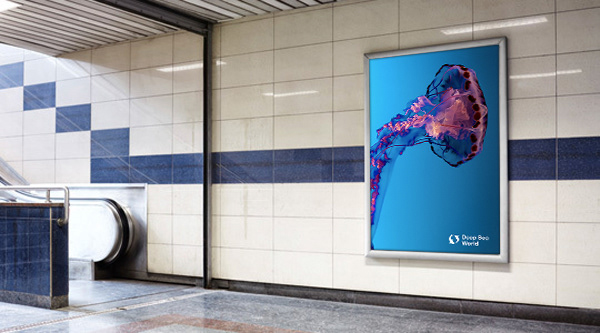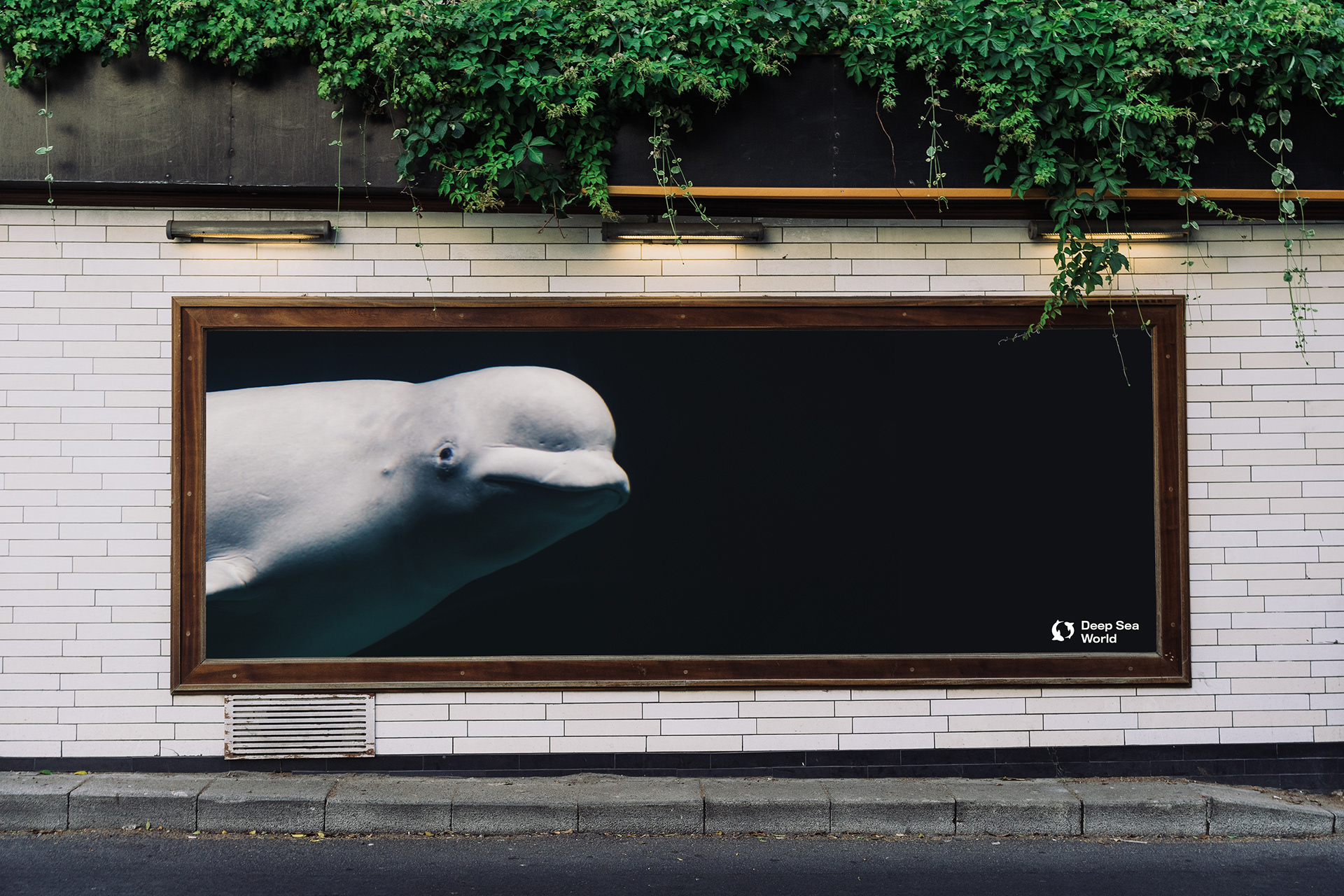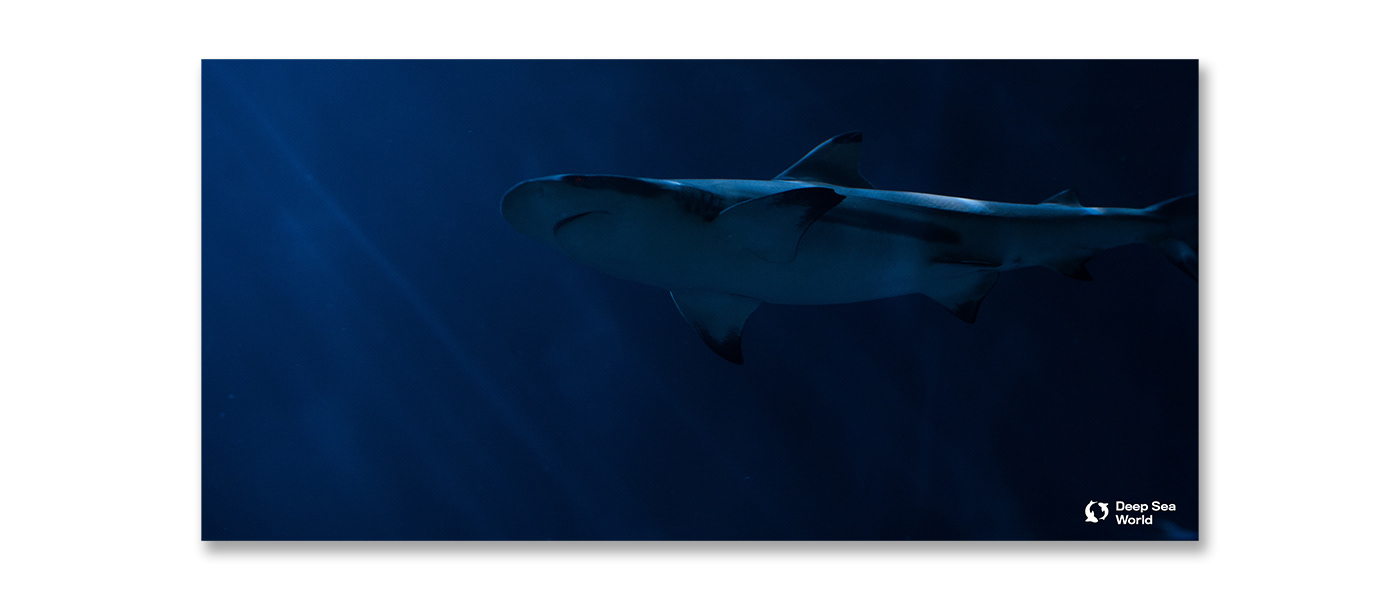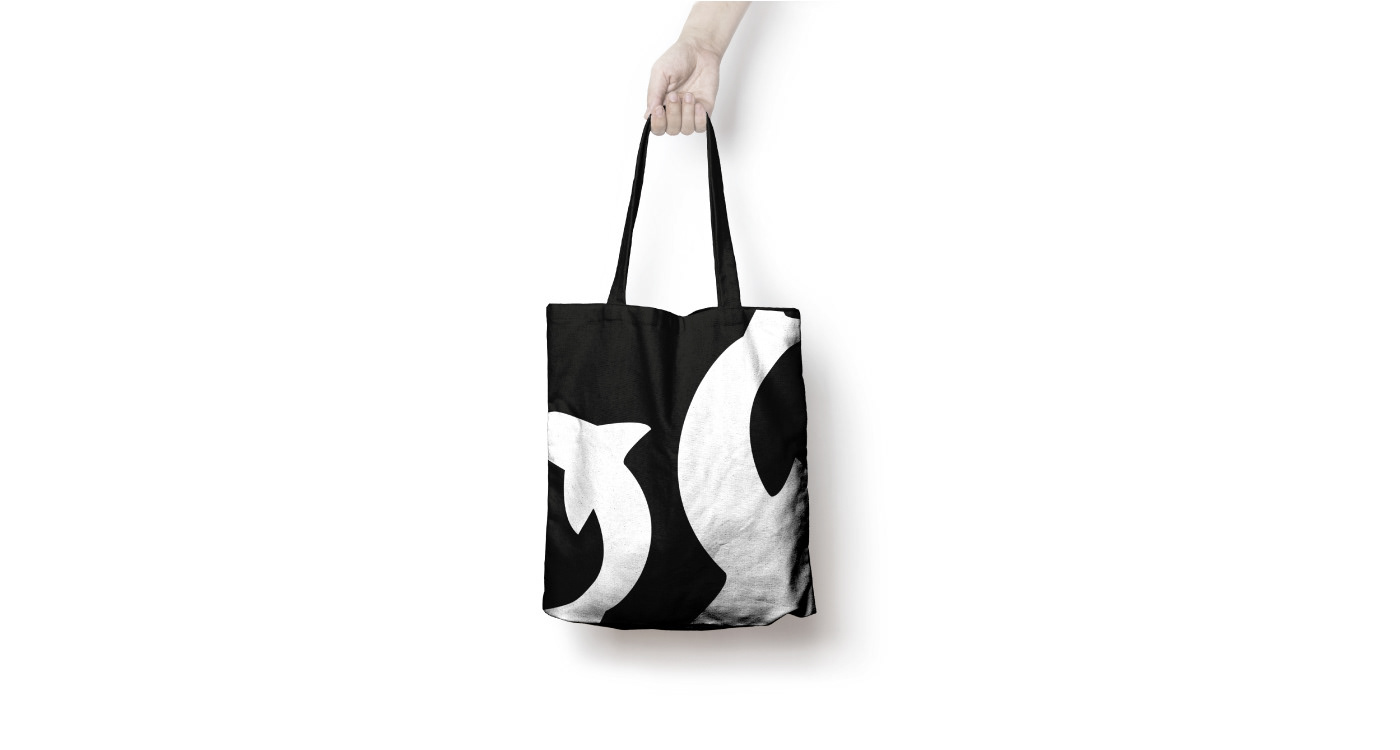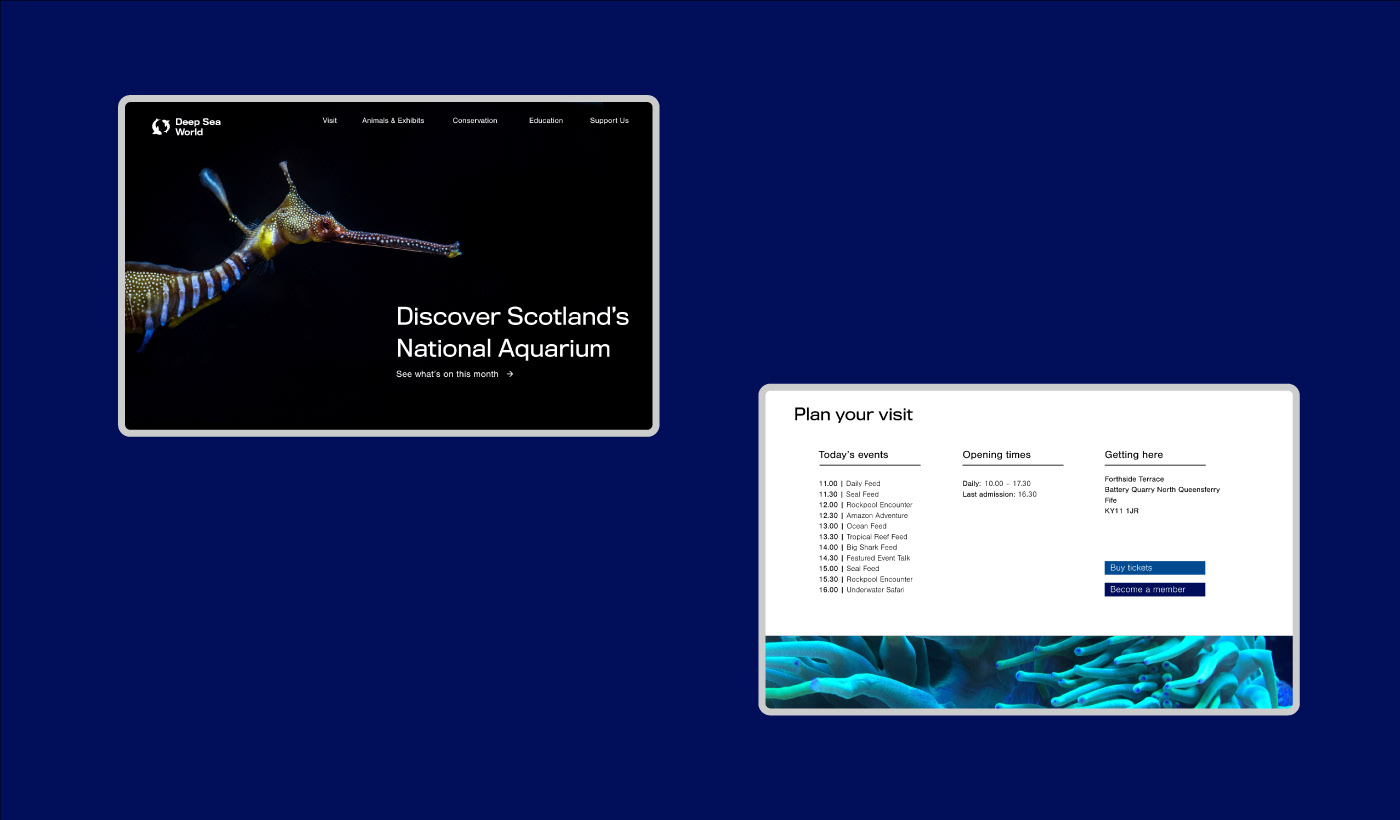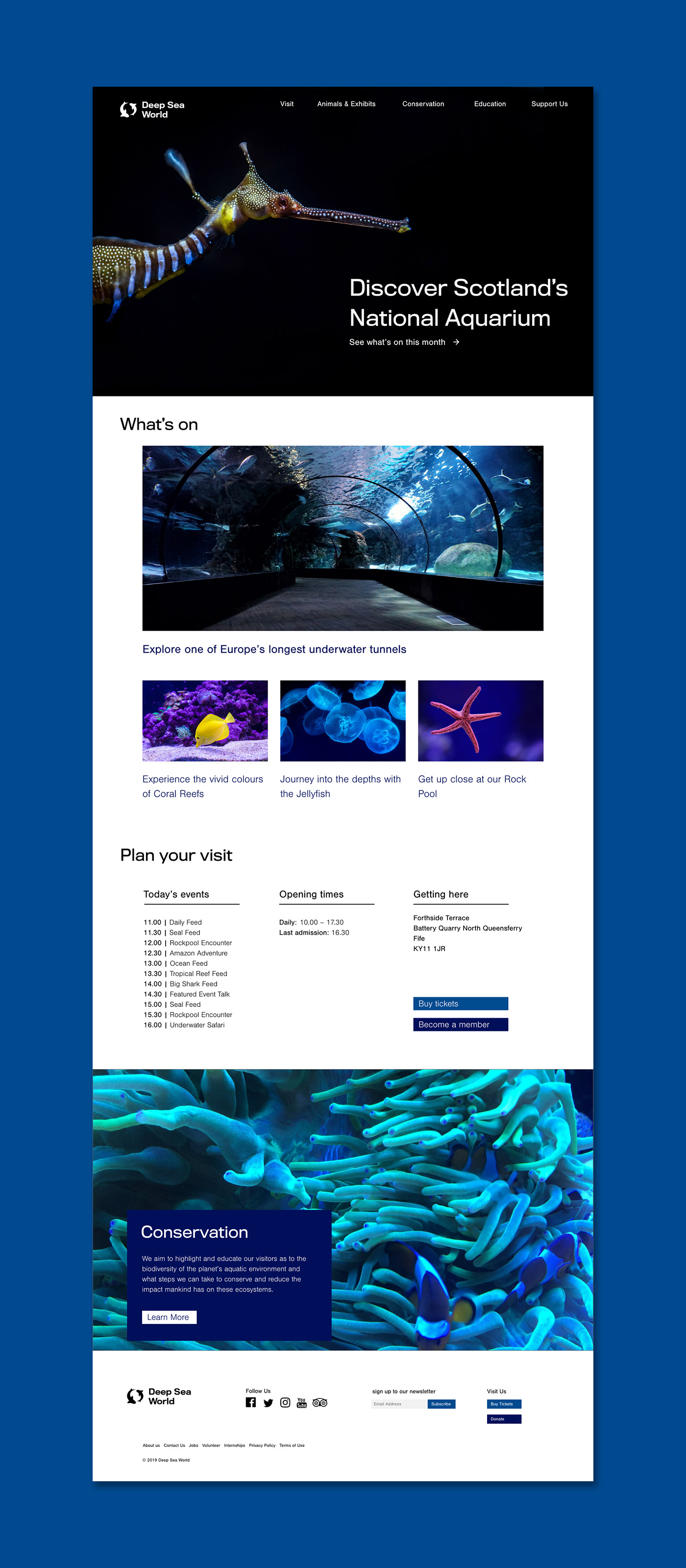 Jellyfish: Tim Mossholder | Unsplash
Clown Fish: Sebastian Pena Lambarri Poly | Unsplash
Seal: Keith Luke | Unsplash
Beluga: Mendar Bouchali | Unsplash
Shark: Viktor Jakovlev | Unsplash
Seahorse: Erda estremera | Unsplash
Jellyfish: Marat Gilyadzinov | Unsplash
Clownfish: Eva tillmann | Unsplash
Starfish: David Clode | Unsplash
Yellowfish: Craig Lovelidge | Unsplash
Aquarium Tunnel: Zachary Spears | Unsplash
Coral images: David Clode | Unsplash
Black and dark blue ticket:  Tomoe Steineck | Unsplash
Underground mockup: Ahmed Ael Fayz
Billboard Mockup: Mr Mockup